Armchair Cruisers llc.
The Most Comfortable Rides on the planet!!!!
PHOTOS MEDIA ROOM ORDERING CONTACT US
WATCH THEM IN ACTION!! VIDEOS HERE!!!
SELECT THE MODEL OF YOUR CHOICE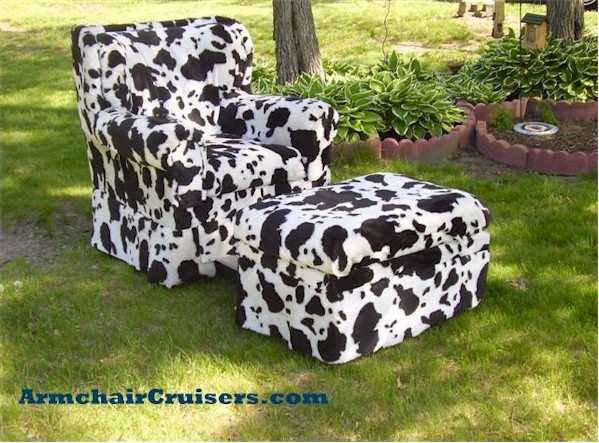 Single seat electric chair with loading dock $3995.00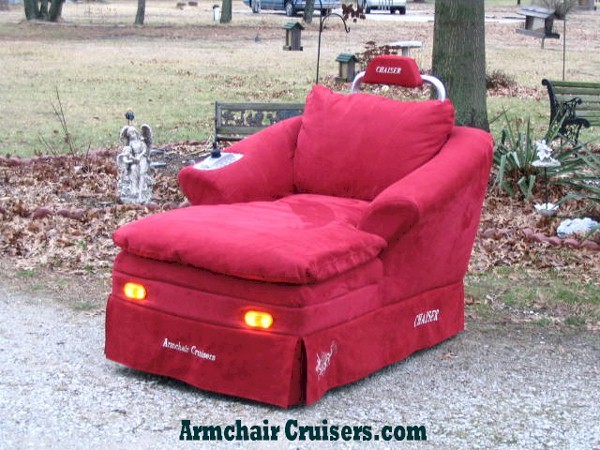 Chaiser Single seat electric $3495.00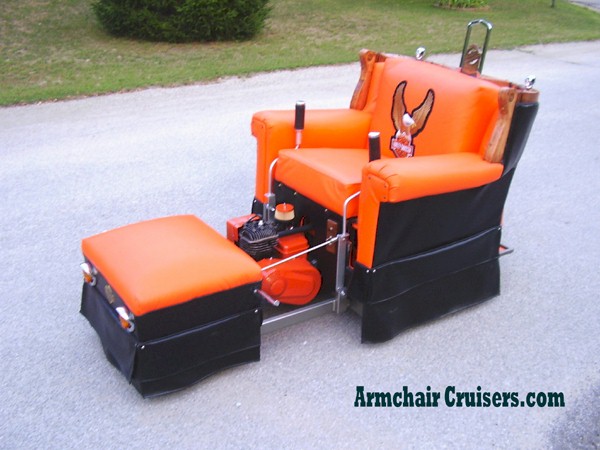 Gas powered Single Seat $4995.00
Electric Loveseat $5450.00
Custom "Bling" or theme packages.... Inquire
Corporate machines: We build machines based upon YOUR preferences. If you have a company logo you want to attract attention to, this is your answer. Our machines demand attention, stop traffic, awakens the senses. Everything an advertiser would want. This is by far the most inexpensive attention draw that exists. Dependable, reliable and reskinnable for future product advertising. We guarantee you will be pleased with our products and craftsmanship. Let us know how we may serve you. Contact us for additional details.
Please note: Option prices include all setup and required additional equipment such as Antenna for radio when ordering stereo. This is an example as some options require additional equipment not listed here.
Please contact Sales@ArmchairCruisers.com or call 219-285-2925 for order placement. Lead time is 4-6 weeks. All custom orders require a 50 percent deposit prior to commencement of construction. All custom orders are subject to basic guidelines agreed upon at order placement. Actual Product may differ slightly in appearance as a result of production changes or as upgrades become available enhancing comfort and safety.
Thanks for your business ....
Daniel L. Helton
Chairman
Armchair Cruisers llc.