Armchair Cruisers llc.
PHOTOS MEDIA ROOM ORDERING CONTACT US
WATCH THEM IN ACTION!! VIDEOS HERE!!!
THE CHAISER!!!!
Soon to be released will be the Chaiser lounger. Powered by group 24 batteries and 150 amp hours of pure power this machine is sure to please!! Not quite as fast as other models this chair makes up for its lack of speed for sheer comfort. With a four spring rear suspension and floating front end, the ride is unmatched. If that isn't enough for you the chair also features internal spring dampening for improved ride performance. A standard feature is inflatable non marking tires and of course marker lamps for night time service. This is as comfy as they get folks. The price will shock you... How about 2995!!!
Note: Chair is made of Microfiber for the appearance and feel of suede. Brushing the fiber with your hand will give a slightly different appearance. Very Very cool.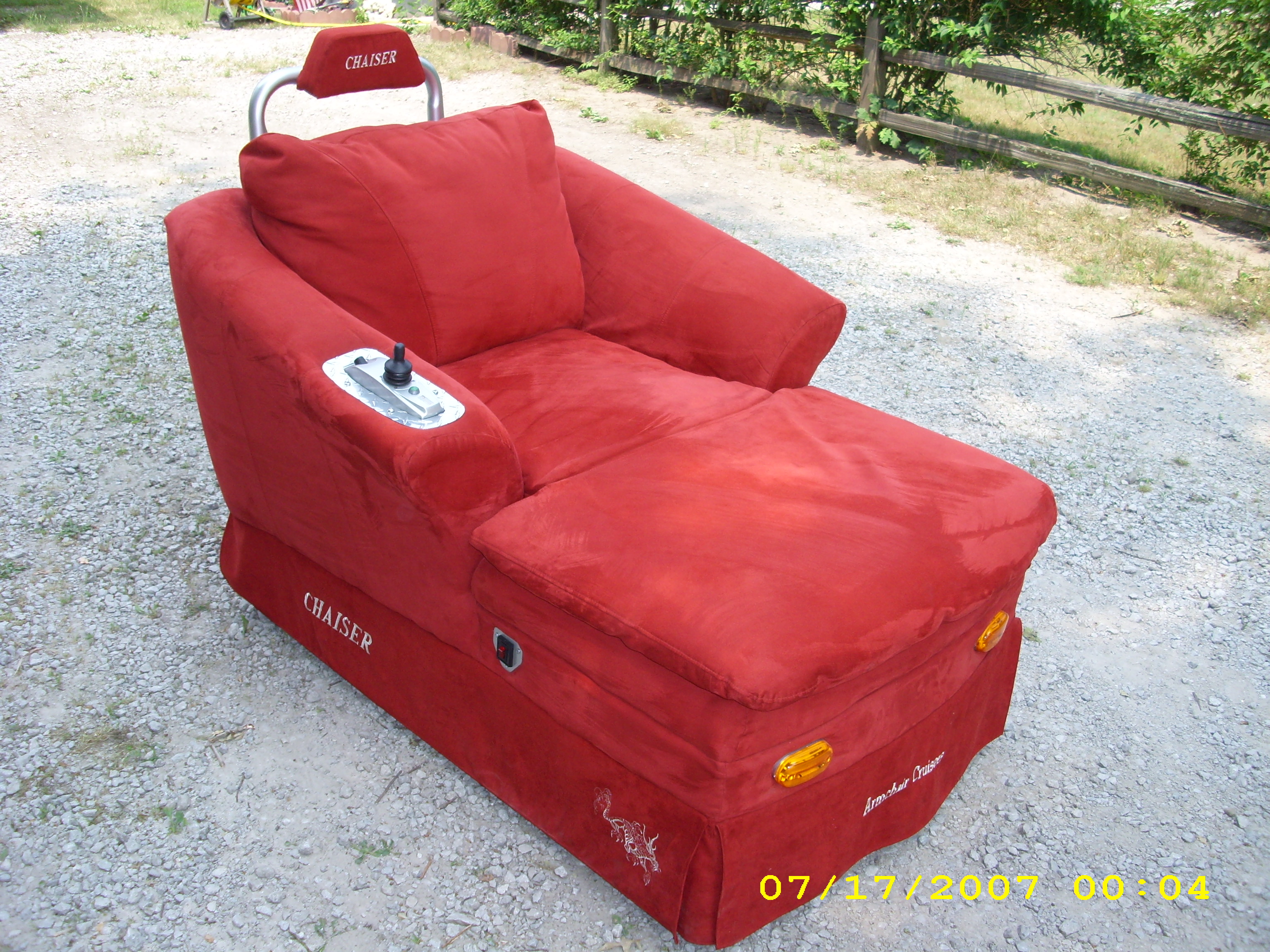 Click the photos for High Resolution photos
FULL PHOTO PACKAGE RELEASED SOON.